Best time of the year is coming very soon. Usually, we spend the Christmas holiday with our family and friends.
What do you think about Christmas pranks? Great idea, right?
Here are some fun ideas on how you can prank your family! We hope, no one prank you!
1# It's alive! Christmas tree is alive! 🙂
2# Buy the smallest gift, but give them the biggest box!
3# Evil snowman!
View this post on Instagram
4# That's love!
View this post on Instagram
5# Very mean, but still funny!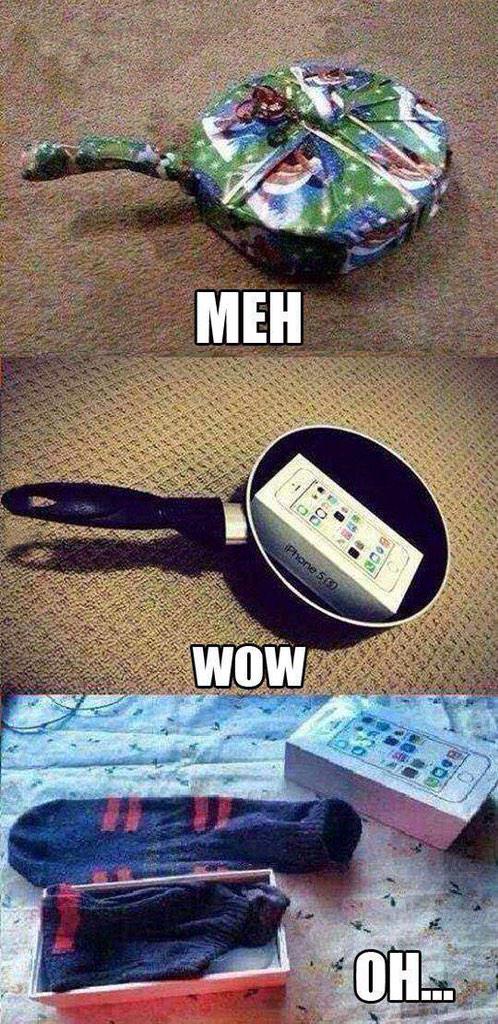 6# Replace the chocolates in a box of Ferrero Rocher with Brussels sprouts.
7# Put googly eyes on family portraits and then wait for someone to notice.
Put googly eyes on family portraits for a hillarious time. WARNING: You may upset family members. #christmasprank pic.twitter.com/qYmbTP2C81

— Michael Heien (@mlheien) December 25, 2015
8# Perfect prank for whiskey lovers!
Replace your dad's expensive single malt whiskey with the cheapest stuff you can find in Lidl and see… Read more at https://www.higgypop.com/news/christmas-pranks/
9# Annoying Christmas spirit
Put a Christmas song on repeat and act like it isn't bothering you. When others complain, ask them, "Where's your Christmas cheer?"
10# Feminine gift for a male
Make up a really feminine gift basket for a male, using lip-gloss, nail polish, etc.